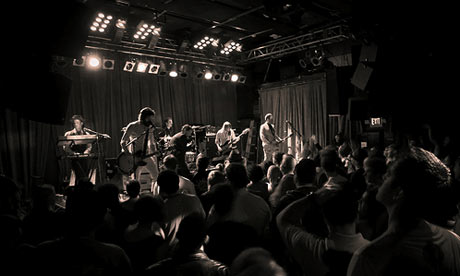 I went on an amazing press trip with Icelandair to Iceland and Seattle - and wrote the following piece for the Guardian...

Going underground in Seattle
In a city where the alternative is the everyday, just what do you do for kicks? Le cool's Chloe McCloskey delves into Seattle's underground for snowshoeing, ethically sourced coffee and subterranean tattoos...
Widely acknowledged for unleashing Starbucks upon the world and seeing the rise and fall of grunge legend Kurt Cobain, Seattle is more than just San Francisco's rainy, northern cousin. The seaport city sits among stunning natural surroundings and is incredibly progressive. This forward-thinking mindset, whereby good old American hospitality is combined with an earnest hippie attitude and a mature approach towards sustainable living, means that what many would consider alternative is actually just the norm.
Everything in this town seems to have been stuck with a 'locally sourced' or 'ethically traded' sticker and residents are damn proud of it. With its lively markets, thriving East Asian communities, excellent coffee houses and a small, but very cool hipster scene, Seattle is a great base from which to explore the Pacific Northwest or frankly, just chill out...Read full article here.